2 years ago
Hive Today - December 19th, 2020 - Episode 14 - Hive Fest 5 is Alive!

Hive is alive and this is Hive Today. HiveToday's audience has grown to 93 subscribers. Thanks for your continued support!

This week in Hive Chain News
HiveFest5 kicks off! If you're reading this on Saturday (19th) you should stop and go hop into AltspaceVR or fire up one of the livestreams:
Hivers are exploring VR worlds and a neat HiveFest event venue. Registered Hivers can claim their HiveFest badge, which enables some cool blockchain integrations. By interacting with someone else badge you can "tip" them, the most-tipped users will receive some actual Hive tips at the end of the event. You can also click badges to give away some !BEER tokens (20 per attendee).
Throughout the day Friday and Saturday more than 30 speakers gave presentations on the HiveFest main stage, and took questions from the audience. Many different Hive apps and projects talked about their recent updates, future plans and visions. Including Blocktrades, Splinterlands, 3Speak, MarketSquare, HashKings, Hive-Engine, PeakD, and more.
While the real VR (with headset) experience is superior, it's still possible to enjoy the event in 2D. Some users have graphics problems that make it difficult to perform some in-world functions. In the worse case, you can find someone elses live stream and experience the event that way.

This Week in Hive-Powered Games
Hive is home to a growing number of blockchain games. Many of these games are free to play. All you need is a Hive wallet. Here's a quick summary of the Hive game landscape.
CryptoBrewMaster, the brewery manager game, unveiled a new building called The Malt House. Players can rent this building to produce barley malt ingredients. [info]
Rising Star, the band manager game, has started paying out daily Hive rewards for top players.
Splinterlands final round of land sale lottery happens tomorrow! This is your last chance to maybe get some land at a discount. This week the Splinterlands team shared an update on the totem raffle and partnerships. Folks who purchased land plots in the presale were given raffle tickets. The raffle will give away 31,200 totems, which are cards that act like power-ups for land plots.
Also announced is a new cross promotion where buying Splinterlands Untamed packs can score you some KOGS packs. And a partnership with MakerDAO where $DAI will be accepted in-game and MakerDao will sponsor some tournaments.

This Week in Hive-Powered dApps, Tribes, & Tokens
Hive powers a growing number of decentralized apps (dApps). Since they all live on the same chain, one Hive account can be used to access every app. Here's a quick summary of the Hive app landscape.
Dapplr, the mobile app, released several fixes this week. Video compression and video recording has been improved. Visual styles for tables in post content have been improved. And a highly-demanded feature to quickly scroll to the top of the page was added. [info]
DBuzz, the micro-blogging dapp, is ramping up marketing efforts. The goal is to onboard 1,000 - 3,000 new users by March 31st, 2021. They also fixed a bug in iOS browsers which was causing problems for image uploads. PeakD beacon has been integrated, allowing the DBuzz app to automatically switch nodes when Hive API nodes malfunction. [info]
NFTShowroom gave a sneak peak of the HiveFest5 art gallery this week. If you're at HiveFest in AltspaceVR, go check it out! [info]
PeakD released an update to integrate BeeChat, with plans to expand the functionality. Right now, the chat feature can be used to send direct messages to other Hive folks (using their wallet name), and there's a global PeakD chat room. In the future, there could be separate chat rooms for Hive communities to hang out in. It seems like a good solution for contacting someone, compared to sending a message in a transaction memo. [info]
@PeakD also deployed a feature in the editor for autocompleting Hive account names when mentioning someone in the post editor. When you type @ followed by alpha characters, a second later a list will pop up to help find the correct wallet name. It's handy feature for usernames' spellings that are difficult to remember.
Lastly, PeakD added a slider to the Power-Up and Power-Down buttons, so that you can choose a percentage rather than entering the amount of Hive, if you wish.

Hive Community Contests and Initiatives
Hivers love contests. Many communities run weekly or monthly contests to encourage content creation and engagement. A good place to find contests the "contest" tag. Good luck, have fun! I listed just a few below to get you started.
Raffles and Giveaways

Upcoming Hive Events and Meetups

You made it to the end! Thanks for reading. This is edition #14 of this Hive news digest. Your support and feedback is greatly appreciated. Please consider a follow, reblog, comment, or upvote.
Hive Today is published every Saturday. The goal is to provide a curated news digest for the Hive community and to educate outsiders about all the great things happening in the Hive ecosystem.
Also, if there are specific stories or events missing here please leave a comment. Folks who contribute to improving HiveToday's content are added as a beneficiary next week.
This week's author rewards beneficiaries: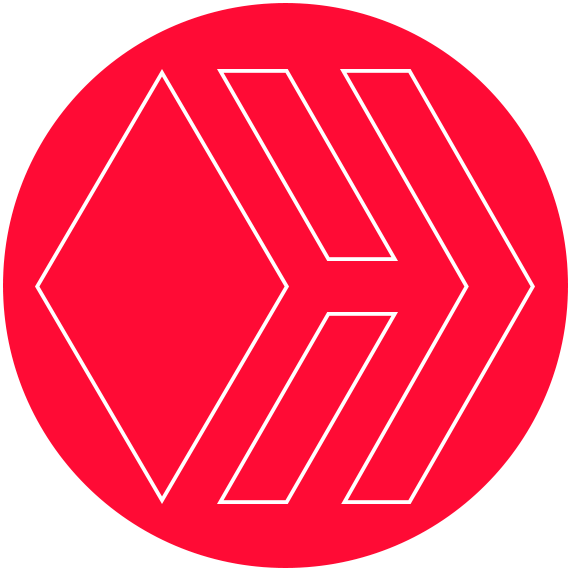 Art by @doze