2 years ago
Hive Today - December 26th, 2020 - Episode 15 - Merry Christmas and Happy Holidays!

Hive is alive and this is Hive Today. HiveToday's audience has grown to 97 subscribers. Thanks for your continued support!

This week in Hive Chain News
A new proposal generated some buzz around Hive this week. DLUX aims to be a decentralized layer-2 smart contract solution. DLUX is open source and allows community members to run nodes, enabling trustless token markets to exist on Hive, and creating a "limitless dApp platform". This is proposal "DeFi on HIVE - dApps, SmartContracts, Community Tools #148" and currently has support of 1,150,465.712 HP. 22 Million HP sort of the 23.4M HP needed for DAO funding approval. [info]
Last week we covered HiveFest5 badge mechanics. Attendees could interact with other's badges to send Hive tips and BEER tokens. Following the event, the tips pool and BEER were distributed. Staying true to the spirit of the blockchain, the transaction ledger is public. @detlev's built a simple webpage which documents the BEER distribution here: https://hivefest.beersaturday.com/. [info]
HiveTips distributed the pool of HIVE, and attendees received transaction with memos like the following.
"THANK YOU for attending HIVEFEST 2020. The organizer @roelandp made it possible to incorporate HiveTips (@fullalt / fullalt.com) into the fun and games side of HIVEFEST 2020 and WOW, IT WAS ALIVE!. A total of 4,043.857 HIVE is being shared to all the wonderful people who who got votes from fellow members of our magnificent & energetic Hive community. This transfer is your share of the tips. Hope to see you at HIVEFEST 2021! We wish you all the best during these holidays and a lot of health and wealth in 2021 & remember, the new years resolution: "2021 - Let's make HIVE & HBD household names!". Hive is ALIVE!"

This Week in Hive-Powered Games
Hive is home to a growing number of blockchain games. The list grew by 2 this week ! Here's a quick summary of the Hive game landscape.
CryptoBrewMaster, the brewery manager game, this week added a new building called "Academy". By renting this building, players can manufacture Yeast ingredients cards. Also, @CryptoBrewMaster is running a "New Years Bonanza" holiday event. Buying card packs can earn you some New Years Keys, which are essential loot boxes containing various prizes like building upgrades and high-grade ingredients.
Exode, the space-survival game, held an ["Ask Me Anything" AMA] this week. Alongside the AMA, a new Mysterious "Corporate Boss" card was announced. @elindos explains that the Mysterious series of cards are play-sponsored and customized. The next 2 upcoming player-sponsored cards are Mysterious AI and Mysterious Robot.
OceanPlanet is a new game just unveiled at HiveFest5. It is a post-apocalyptic themed game (think "waterworld") where players will explore the world collecting items represented as NFTs. It's not clear when this game will officially launch, but the website is already up. [info]
Unsung Hero is another new game unveiled at HiveFest5 by @scrooger. The RPG-style game is scheduled to launch in early 2021. The game features wonderful art created by @yunayuna. Players of Unsung Hero will explore, slay monsters, level up, and collect equipment, all the elements you'd expect from an RPG game. [info]

This Week in Hive-Powered dApps, Tribes, & Tokens
Hive powers a growing number of decentralized apps (dApps). Since they all live on the same chain, one Hive account can be used to access every app. Here's a quick summary of the Hive app landscape.
Dapplr, the mobile Hive app, added some new features this week exposing more Hive functionality in the app. Users can now interact with the savings feature of Hive wallets to store and retrieve Hive (with 3 days delay). Notifications can now be filtered to show only comment replies. Lastly, Power Down integration was added. Users can view status of power down operations, initiate new power downs, and cancel in-progress power downs. @Dapplr is currently available on Android and iOS (Testflight). [info]
DBuzz, the micro-blogging dapp team, shared an update on their vision this week. Some members of the team are collaborating with a real-estate investor to build an educational facility in the Phillipines, which will offer free education. Like mentioned here last week, in 2021 @DBuzz plans to onboard 1000-3000 new users. They plan to focus primarily on converting Twitter users into DBuzz users. [info]
LeoFinance, the finance blogging community, shared a status and 2021 roadmap update this week at HiveFest5. LeoInfra V3 is bringing Google and Facebook sign-in options. LeoFi will be launched as a decentralized lending platform. LeoDex will be expanded to include cross-chain support (Ethereum). [info]
NFTShowroom, the NFT art gallery and market app, released some new features this week. Users of the app now have their own 'Favorites' tab and can mark art pieces as favorite to populate that tab. IPFS storage is also being added as a backup for all art pieces. The images are stored on an image server (for speed of loading) and IPFS (for archival). Each art piece will show an IPSFS hyperlink. [info]
3speak, the video streaming and vlogging dapp, announced a ton of stuff at HiveFest5. 3Speak team is building a decentralized content network with multiple tokens incentivizing network participation. Following, the conference @theycallmedan shared a preview of the MVP for the new 3Speak desktop app here. The desktop app serves as decentralized video storage, and tokens incentivize users to contribute storage and bandwidth to the network.
Multiple tokens will be involved in the Speak network's incentive layer: LARYNX, BROCA, and SPEAK. LARYNX is like a deFi mining token, which will be distributed in a 12 month "claim drop" process, dropped 1:1 to Hive holders. BROCA is like gas for resource credits, spent to upload new video to the network and designed to prevent abuse. SPEAK is a governance token which can be staked to vote on proposals and earn BROCA. [more info]

Hive Community Contests and Initiatives
Hivers love contests. Many communities run weekly or monthly contests to encourage content creation and engagement. A good place to find contests the "contest" tag. Good luck, have fun! I listed just a few below to get you started.
Raffles and Giveaways

Upcoming Hive Events and Meetups
DACH virtual meetup - December 30th, 2020 [info]
@traciyork's Hive Power Up Day event - January 1st, 2021 [info]

You made it to the end! Thanks for reading. This is edition #15 of this Hive news digest. Your support and feedback is greatly appreciated. Please consider a follow, reblog, comment, or upvote.
Hive Today is published every Saturday. The goal is to provide a curated news digest for the Hive community and to educate outsiders about all the great things happening in the Hive ecosystem.
Also, if there are specific stories or events missing here please leave a comment. Folks who contribute to improving HiveToday's content are added as a beneficiary next week.
This week's author rewards beneficiaries:
@hive.fund - 100% of author rewards donated to the decentralized Hive development fund.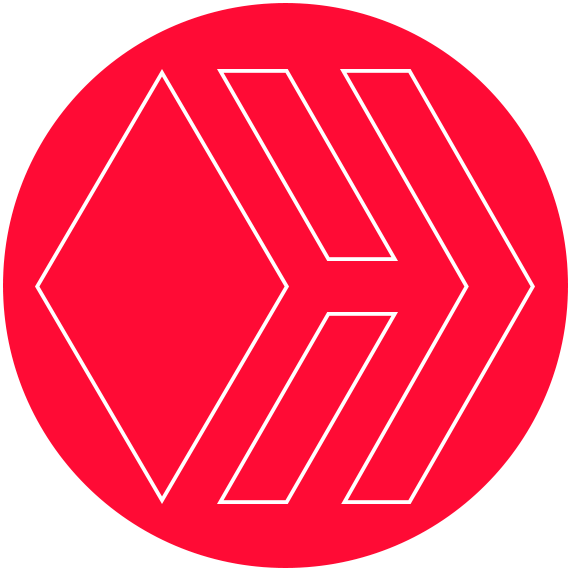 Art by @doze