a year ago
Hive Today - January 16th, 2021 - Hivers Building and Marketing Unstoppable Social Tools

Hive is alive, and this is Hive Today.
HiveToday's audience has organically grown to 117 subscribers. Thank you for your continued support of this community service.

This week in Hive Chain News
A common topic in the Hive community is marketing. Hive supporters want more marketing: DAO proposals, ad campaigns, etc. There's lots of talk, but a few Hivers are stepping up and taking action. One example is @guiltyparties, which helps organize efforts through a Target Persona challenge and community brainstorming.
Another example is a new HivePosh community launched by @theycallmedan and @acidyo. This community is focused on grassroots marketing efforts, incentivizing Hivers to spread the word on Twitter and other networks. These efforts help connect with people who can add value to the Hive network and convert them to Hivers. I shared my own thoughts on this initiative here.

This Week in Hive-Powered Games
Hive is home to a growing number of blockchain games. Here's a quick summary of the Hive game landscape.
CyptoBrewMaster, the brewery manager game, has started a weekly Hive rewards program. For the first week, a total of 185 Hive will be given out to the top 10 players. [info]
Exode, the space survival game, has announced details for an upcoming planet colonization feature. Players will be able to explore space in search of planets. [info]
Rabona, the football/soccer club manager game, shared a dev update this week. They have been fixing bugs and fine-tuning the internal RBN market. The next feature in the works is Tournaments. [info]
RisingStar, the band manager game, has increased their daily rewards pool to 34 Hive. They are also testing the upcoming instrument crafting feature. [info]
Splinterlands, the monster battle game, has introduced new battle rule sets: Stampede, Noxious Fumes, Equal Opportunity. And new reward cards are available for Quest and Season rewards. The names are Demented Shark (water), Axemaster (water), Nightmare (death), Dark Ferryman (death), Chain Spinner (life), Temple Priest (life), Charlok Minotaur (fire), Efreet Elder (fire), Harvester (earth), Almo Cambio (neutral legendary). [info]

This Week in Hive-Powered dApps, Tribes, & Tokens
Hive powers a growing number of decentralized apps (dApps). Since they all live on the same chain, one Hive account can access every app. Here's a quick summary of the Hive app landscape.
@ausbitbank has announced hive.ausbit.dev, an open-source block explorer and post viewer tool for Hive. This site has some additional useful features. It shows Hivemind API node health. And you can map all your online social profiles to your Hive profile. [info]

Like this (screenshot of https://hive.ausbit.dev/@ausbitbank)


---
DBuzz, the micro-blogging dApp, rolled out changes this week. There's a new feature for logging into multiple accounts and easily switching between accounts. The DBuzz widget has been integrated into 3Speak. And the buymeberries team added dBuzz color scheme for their tipping widget. It's great to see cross-dapp collaborations like these. [info]
---
Hive-Engine, the layer2 exchange, suffered a wallet breach this week. A whopping 1.05BTC and 477,000 Hive was stolen and sent to Binance. Amazingly, the hacker returned the 477,000 Hive coins. No word yet on the 1.05 BTC. It seems like the security hole has been patched, and everything is back up and running. Meanwhile, the Hive-Engine team is testing out a new peer-to-peer system. [info]



screenshot of wallet transfers from the thief

---
3Speak, the video streaming dApp, launched a desktop app this week. The desktop app looks almost exactly like 3speak.co and relies on IPFS for loading videos. This looks like the SPEAK network's foundations, where node operators will be incentivized to contribute storage and bandwidth resources to the network. [info]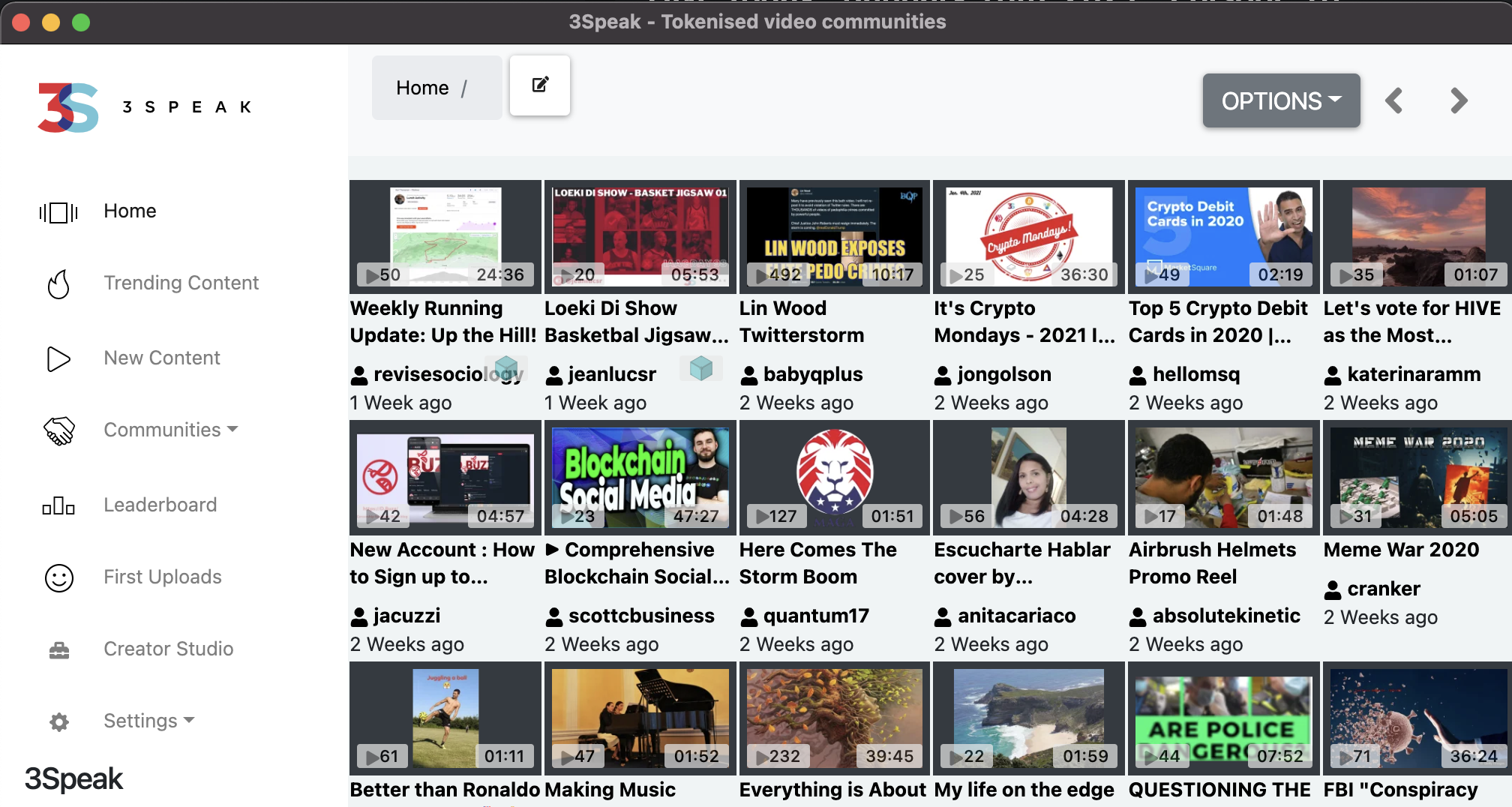 Screenshot of 3Speak desktop app v0.1.7

---
PeakD, the feature-rich Hive blogging interface, made some enhancements this week. They've added chat notifications for the BEECHAT instant messaging feature and added the ability to quote a reply to a specific message in group chats. The post editor has a new GIF button for easily choosing GIFs to embed in posts. Theta.tv video links are now supported in posts, meaning a video preview and play button will be shown instead of just a hyperlink. [info]

Hive Community Contests and Initiatives
Hivers love contests. Many communities run weekly or monthly contests to encourage content creation and engagement. A good place to find contests the "contest" tag. Good luck. Have fun! I listed just a few below to get you started.
Raffles and Giveaways

Upcoming Hive Events and Meetups
Virtual DACH meetup - January 19th, 2021 [info]

You made it to the end! Thanks for reading. This is edition #18 of this Hive news digest. Your support and feedback are greatly appreciated. Please consider a follow, reblog, comment, or upvote.
Hive Today is published every Saturday. The goal is to provide a curated news digest for the Hive community and educate outsiders about all the great things happening in the Hive ecosystem.
Also, if specific stories or events are missing here, please leave a comment. Folks who contribute to improving HiveToday's content are added as a beneficiary next week.
This week's author rewards beneficiaries:
@cryptosimplify - 100% of author rewards. You are killing it with HivePosh. Keep up the great work.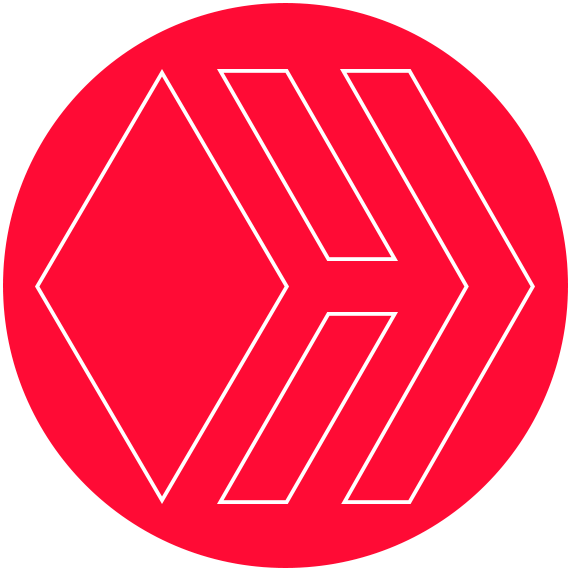 Art by @doze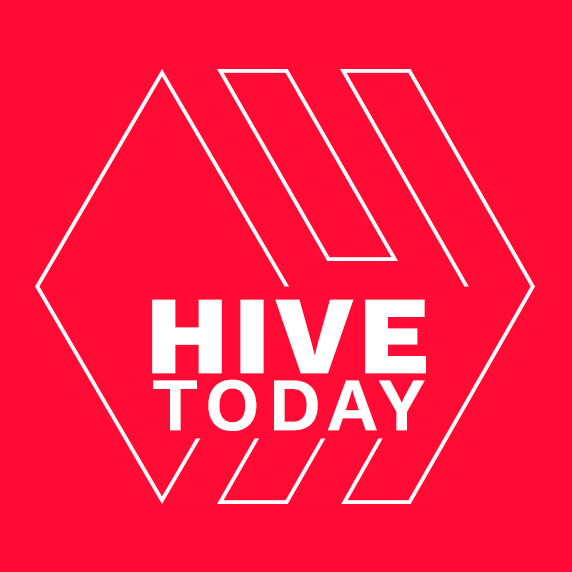 Art by @doze