2 years ago
Hive Today - March 6th, 2021 - Professional Marketing Approved!

Hive is alive, and this is Hive Today.
Hive Today is a weekly newsletter for the decentralized Hive network. Hive is a blockchain-based social app platform. This newsletter provides a summary of development news regarding Hive apps and games. Thank you for your continued support.
Time flies! We're coming up on Hive's 1 year birthday. The first official Hive chain block landed on March 20th, 2020. The chain is almost 5 years if you include pre-hard-fork blocks. Block #1 has a timestamp of 2016-03-24. As I'm writing the latest block # is 51,899,864.
---
Hive Marketing Proposal Approved for Funding
This week, @lordbutterfly's Official Hive Marketing proposal was approved for DAO funding. The proposal is to hire digital marketing firm Ignite Visibility to run a 4 month campaign and spread the word about Hive. The campaign will attract users to Hive and educate them on Hive usage basics.

This Week in Hive-Powered dApps, Tribes, & Tokens
Hive powers a growing number of decentralized apps (dApps). Since they all live on the same chain, one Hive account can access every app. Here's a quick summary of the Hive app landscape.
---
3Speak Switches to 3Speak.tv Domain
A rogue 3speak dev controls the 3Speak.co domain. @ThreeSpeak was forced to switch over to the 3Speak.tv domain, at least temporarily. It seems that some progress has been made, because 3Speak.co is redirecting to 3Speak.tv now.
---
DBuzz Shares Teaser for Longform Content
DBuzz, the Hive-powered micro-blogging app, shared a sneak peek for their upcoming long-form content feature. This feature makes DBuzz into a more full-featured blogging front-end for Hive.
---
Ecency Awards Points for Social Shares
The Ecency Hive frontend has started awarding Points for posts shared on Twitter. There are a few conditions: the Twitter account must be > 1 month old and have 40+ followers, and the tweet must include a link to the post on ecency.com.
---
Hive Engine cross-chain Ethereum Support
This week @aggroed shared an update on Ethereum token support and several other Hive-Engine projects. Ethereum ERC20 tokens will be supported on Hive-Engine very soon. Tribaldex is added a feature allowing any whitelisted user to create NFTs. Hive-engine classic mobile site is coming sometime in March. Hive-Engine Diesel Pool incentives/rewards are work in progress.
---
Hive Keychain Mobile Hits the App Stores
Hive Keychain dev @stoodkev has released the first mobile versions of the popular app. Hive Keychain is available now on the Android and iOS app stores. The app makes it easy to transfer keys from the browser extension using a QR code scan. Right now the app lets you manage your wallet and make transfers, including Hive-Engine token transfers. Later on, an in-app browser will allow users to easily sign dapp transactions for Hive games and other Hive dapps, similar to how the browser extension works now.
---
LeoFinance Announces New LeoFi products: bLEO, CUB, snapshots, and airdrops
The LeoFinance team announced a number of new products this week. bLEO, similar to WLEO is LEO token wrapped and running on Binance Smart Chain. A new Hive-Engine token named CUB has been registered. CUB tokens will be distributed through a hybrid claimdrop to LEO power holders and WLEO liquidity pool providers. A snapshot was taken earlier this week to calculate the cross-chain claimdrop amounts. CUB tokens are just IOU coupons for Binance Smart Chain tokens, and the claiming process involves redeeming CUB for the real BSC tokens. The bLEO/CUB launch party was originally scheduled for Thursday but pushed back to next Monday.
---
New Liotes Project Launching March 9th
A new project called @liotes has shown up. The project prepares to launch on Hive-Engine on March 9th, 2pm CET. Liotes is a space-colonization-themed DeFi project. Upon launch Liotes Energy Mill (LENM) tokens will be available for sale. Staking LENM will yield some portion of the daily Liotes Energy (LEN) token pool. Learn more and read the whitepaper at https://liotes.com/.
---
NFTShowroom partners with GrowYourBase
GrowYourBase is helping promote NFTShowroom. 550 editions of @bonesandomens NFT art "Cosmic Fish" were minted and distributed to GYB subscribers. A lone astronaut faces the consequences of abandoning their long-lost goldfish so many years ago.
---
PeakD Revamped Homepage, Feeless Tips, and More
The PeakD team released several updates this week. The site has a new home page which articulates the core values of PeakD: Communities, Content, Crypto, Connections, (Decentralization, Partnership, Ownership). Second, tipping content creators on PeakD no longer takes a fee. The previous 1% fee has been removed. Third, a number of improvements shipped:
PeakD is available via IPFS (https://ipfs.peakd.com) in the spirit of decentralization
Full post layout has new sidebars for easily navigating content. The left-hand panel shows an outline of the post and the right-hand panel shows recent posts from the same author.
The wallet page shows approximate APR for HP and HBD interest percentages.

This Week in Hive-Powered Games
Hive is home to a growing number of blockchain games. Here's a quick summary of updates for Hive games.
---
dCity v3 Cards Update
dCity, the city manager game, gave an update on the upcoming 3rd edition cards and game mechanics changes. The 3rd edition of dCity NFT cards adds an interesting new mechanic. Some cards will be craftable by combining other cards. And there are many combinations.
dCity will auction off '3rd pass' cards. Holders of these cards get early access to 3rd edition cards 48 hours before everyone else, and a special VIP citizen card. While first edition cards will stop printing on March 19th, the 3rd edition should stop printing sometime before the end of March.
---
HashKings 2.0 Presale Ending March 12th
HashKings, the cannabis-grower game, is wrapping up their pre-sale event. Land plot NFTs are offered for sale, and several regions have already sold out. The plots will be a key part of gameplay when the revamped game launches.
---
Rising Star Adds Five New Cards
Rising Star, the band-manager game, has added 5 new cards this month. The names of the cards are Classic Car, Kayleigh, Fab Four Drums, Storm, String Machine. Rising Star's reward pool also increased to 37 SWAP.Hive.
---
Brave and Splinterlands Partnership Update
This week Splinterlands announced multiple Basic Attention Token (BAT) perks. Brave will sponsor a number of BAT tournaments. Discounts will be offered for players buying land with BAT. And a special line of Splinterlands NFTs will be available in the Brave Swag Store.

Hive Raffles and Giveaways

Upcoming Hive Events and Meetups
Dygycon #2 - March 13th, 2021 [info]

Thank you for reading. This is edition #25 of this Hive news digest. Your support and feedback are much appreciated. Please consider a follow, reblog, comment, or upvote.
Disclaimer: PeakD referral links are used on this page. HiveToday gets credit for Hive signups when these links are used.
Hive Today is published every Saturday. The goal is to provide a curated news digest for the Hive community and educate outsiders about all the great things happening in the Hive ecosystem. If specific stories or events are missing here, please leave a comment.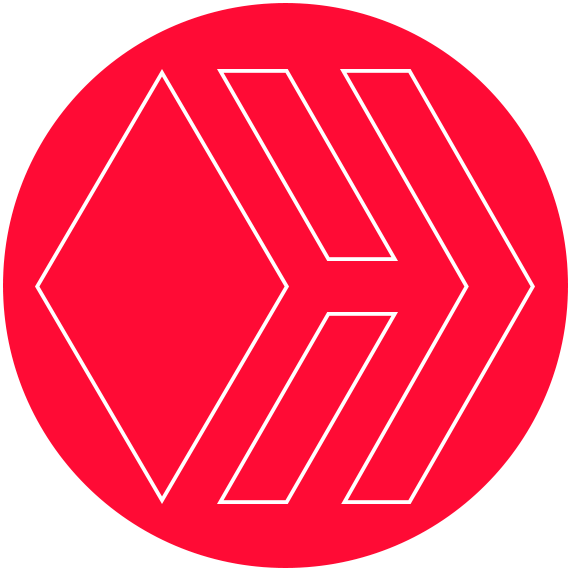 Art by @doze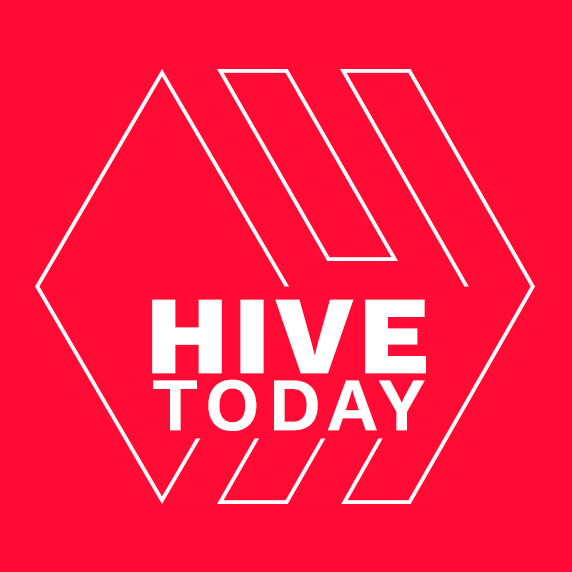 Art by @doze