2 years ago
Hive Today - October 24th, 2020 - Crypto art NFTs in dCity, anyone?

This is lucky #7, the seventh edition of Hive Today. Hive Today is published every Saturday. The goal is to provide a curated news digest for the Hive community and to educate outsiders about all the great things happening in the Hive ecosystem.
HiveToday's audience has grown to 70 subscribers. Thank you so much for your support. Let's go!

Hive Chain News
This week the community debriefed on the execution of Hard Fork 24. While the fork executed brilliantly, it became obvious that Hivemind (the piece of software that most Hive apps talk to) needs more tweaks. As a result of this ongoing optimization, many users ran into issues with their favorite Hive dapps and API nodes. Luckily, PeakD, Hive.blog, and Hive Keychain all have settings to quickly switch nodes. Decentralization is hard, but so was the early internet, and we're getting better. [info]
Mentioned here last week, there was an error in HF24's long-awaited Hive airdrop correction. The hard fork failed to distribute Hive Power to those who missed out on the original airdrop. This week, a proposal was launched to quickly rectify this error. @blocktrades fronted the costs and distributed the missing HP, while a DHF proposal was created reimburse those funds over a span of 30 days. Within a few days the proposal received enough support from the community to start being funded. [info]
A new listing for $HIVE was announced this week! Beaxy exchange is fully US compliant and offers a 2-way fiat ramp. Which means you can exchange US dollars for Hive and vice versa. They are also offering to match up to $500 deposit for new traders, for a limited time. See the details here.
A call to action has been issued to vote for Hive in "CoinDesk's Most Influential 2020" survey. Please go vote!

Hive-Powered Games
Hive is home to a growing number of blockchain games. Many of these games are free to play. All you need is a Hive wallet.
@CryptoBrewMaster, the beer brewing game, released a sexy new landing page this week. If you haven't seen it head on over to https://www.cryptobrewmaster.io/. [info] CBM also distributed referral rewards for up to level 75. [info]
This week @dCitygame announced an awesome art update. dCity players who also hold @NFTShowroom crypto art NFTs can now view their galleries inside the game. And the NFT auction system in dCity will start to be used for auctioning off art in addition to dCity cards. Lastly, players who hold a special game card called "Artist" could randomly receive a crypto art NFT from the dCity collection. [info]
Personally, I think this is wicked cool. I hope we see even more cross-pollination of NFTs in the near future.
Here's what it looks like for me:


@RisingStarGame is gearing up for their November 1st beta launch. This week, card supply limits were put in place, and a new "speed boat" card was added. [info] [info]
Brave Browser and @Splinterlands announced an official cross-promotion partnership. Brave's BAT (Basic Attention Token) has been accepted in Splinterlands for in-game purchases for a while. Now, Splinterlands will promote Brave Browser to players, while Brave will promote Splinterlands to Brave users through advertising channels. [info]
In addition to BAT and many other tokens, Splinterlands now accepts Electroneum (ETN) for purchasing Credits. [info]
Lastly, the 5th (out of 6 total) legendary Untamed summoner card has been revealed, and it's called Scarred Llama Mage, of the Earth splinter. It gives all cards +2 health and the Last Stand ability, and it will also cleanse the first monster in the team each round. [info]

Hive-Powered dApps and Tribes
Hive powers a growing number of decentralized apps (dApps). Since they all live on the same chain, one Hive account can be used to access every app.
@DBuzz launched a major upgrade this week which includes a UI overhaul, new theme, Hive Keychain login, direct image embeds, and many other tweaks. If you haven't tried out the d.buzz app yet, it's a great time to start. [info]
@Pinmapple made some updates for full HF24 compatibility. And they've announced a contest with a 2000 Hive prize pool. 1000 will be raffled off and 1000 will be given as prizes for the "If I had $1000" writing contest. [info]
This week, HiveBuzz added a new badge for participants of the @combination/@papilloncharity charity giveaway (mentioned below in the contests section). [info]
The big news for @LeoFinance this week is a detailed report on findings from the investigation into the recent WLEO security breach. Before the breach, the WLEO/ETH Uniswap liquidity pool reached $430,000 in value.
The attacker somehow obtained the private key for WLEO minting, minted a truckload of WLEO, and swapped it for ETH. It's not clear how the private key was compromised, but the LEO team is taking steps to prevent this from happening again as they prepare to relaunch WLEO. WLEO holders and liquidity providers will be compensated for their losses. [info]
NFTShowroom has a new integration with the dCity game. dCity players can view their NFT art gallery inside the game. And dCity is running art auctions and giveaways (more details covered above in the games section). For the upcoming DYGYCON virtual conference NFTShowroom is looking for artists to participate in art auctions. [info]
PeakD took home a Noonie award for "Social Network of the Year". Woot! One of the perks is a ".tech" domain name. The PeakD team is giving away that prize to whomever can come up with best idea for how to use it. [info]
Although it wasn't officially announced yet, PeakD rolled out a new option on Friday for automatic node selection. When this option is selected in PeakD settings, the app will try to detect API node problems and automatically switch to a better node. This is very timely considering the node issues everyone's been experiencing in the few weeks following HardFork 24.

SteemPress -> Exxp
While SteemPress has been powered by Hive for months, it still carried Steem in the name. This week, @fredrikaa and team unveiled their rebranded and upgraded WordPress plugin. It's now called Exxp, and it comes with a new logo, dashboard, site, etc. [info]

Hive Community Contests and Initiatives
Hivers love contests. Many communities run weekly or monthly contests to encourage content creation and engagement. A good place to find contests the "contest" tag. Good luck, have fun! I listed just a few below to get you started.
Raffles and Giveaways

Upcoming Hive Community Events and Meetups
Upcoming Events
DYGYCON (Virtual) conference: October 31st. [info]
DACH (Virtual) meetup: November 1st. [info]
Vienna (in-person) meetup: November 5th. [info]

You made it to the end! Thanks for reading. This is edition #7 of this Hive news digest. Your support and feedback is greatly appreciated. Please consider a follow, reblog, comment, or upvote.
Also, if there are specific stories or events missing here please leave a comment. Folks who contribute to improving HiveToday's content are added as a beneficiary next week.
This week's author rewards beneficiaries:
@hive.fund - 100% to be donated to the Decentralized Hive Fund (DHF)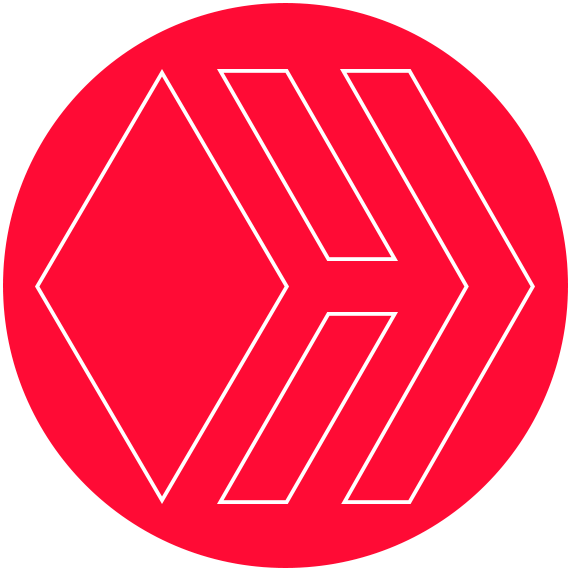 Art by @doze