2 years ago
Hive Today - October 3rd, 2020
Hive Today - October 3rd, 2020

Welcome back for another dose of weekly Hive news. This is the fifth edition of Hive Today. The goal here is to summarize development updates and other announcements to provide a curated news digest for the Hive community. Hive Today is published every Saturday.
If there are specific stories or events missing here please leave a comment. Folks who contribute to improving HiveToday's content are added as a beneficiary next week.
If all the game and dapp updates here don't get you excited about Hive's future, I don't know what will. Let's go!

Hive Chain News
Hard Fork 24 imminent! Throughout the week apps and API nodes have been preparing for the October 6th fork. Hivers are reporting various stability issues and errors. When facing strange errors, try a different app, or switch to a different API node. The magic of decentralization gives us multiple options for broadcasting operations to the network. Hive Keychain and PeakD for examples, make it very easy to switch to a non-default node. [info]
This week @hiveio announced a collaboration between Hive and ARK's MarketSquare. Seeking to build "the homepage for the decentralized web" is what the partnership a great fit. Since ARK is a separate blockchain ecosystem, think of this like an opportunity to build bridges between two like-minded communities. [info]

Hive-Powered Games
This week the @cryptobrewmaster team celebrates continued growth of their player base. According to @DappRadar, the game achieved a new All Time High for daily active user count (1,540+ users). [info]
@dcitygame released a site update this week. The update made several quality of life improvements such as improving search performance for the dCity market and support for new filters. A new Auctions page has also been added, making the game's card auction mechanics more easily expandable. [info]
Today, @Piggericks is concluding a 1-week long program called "Play and Earn". A total of 1000 HBD will be given away to the top players. [more info]
Rabona, a new football/soccer manager game launched last week on Hive. Since launch, @Rabona has risen in the HiveDapp rankings, and currently holds the #8 spot. Check it out at https://rabona.io/. [info]
Got some spare BAT in your wallet? Why not beef up your @Splinterlands deck. Splinterlands yet again expanded the list of tokens accepted for in-game purchases. In addition to $BAT, now $GALA, $UNI, $SAND, and $GAME are accepted. Lastly, the game's Hive-Engine token "Dark Energy Crystals ($DEC)" has been listed on Uniswap. [info]
"Community Gaming" is sponsoring an SL tournament with $1000 prize pool which is taking place today, October 3rd. [info]
Lastly, Splinterland's recently added league leaderboard system has been tweaked. Now players are given the option to stay in their current league when their battle rating increases. This way players can choose to stay at the top of a lower league's rankings rather than being forced into the bottom ranks of the higher league.

Hive-Powered dApps and Tribes
Native Ads
This week, @imwatsi's Native Ads solution has launched in alpha. The developer has documented a protocol which can be used by Hive dApps to manage advertisements on their platforms. [learn more]
This week, the @DBuzz team released a preview of their new mobile site on https://next.d.buzz. The new version has generated excitement since it includes Hive Keychain support, easy picture embedding, and an overall smoother user experience. [info]
This week for, for October 1st Hive Power Up Day, HiveBuzz added a new badge for "Power Up Day Helper". This badge will be given to Hivers who participate in Hive Power Up Day in a unique way, by helping others power up. For details on how to qualify for this new badge in future HPUD events, check out the [info].
Following the lead of NFTShowroom, @Lensy has added BEE CHAT to their platform. This allow Lensy creators and collectors to chat directly with each other on the site. [info]
LeoFinance has launched a brand new version of the site called LeoFinance V1. This new design replaces the old condenser fork with a reimagined and upgraded interface. And the team isn't done, this "Beta" version includes only 50% of the planned feature roadmap. More great things to come for LeoFinance.io. [info].
Following last week's launch of the WLEO Ethereum token, @leofinance tribe celebrated wLEO getting listed on Blockfolio, CoinGecko and CoinMarketCap. [info]
@NFTShowroom released an update this week with multiple features. First, they switched to BEE CHAT for the built-in chat service, enabling cross-dapp communications. NFT gallery filters and sorting have been improved. Lastly, on the discovery page, artists names can now be used to search for art. [learn more]

Hive Community Contests and Initiatives
Hivers love contests. Many communities run weekly or monthly contests to encourage content creation and engagement. Check out the growing list of contests below. Good luck, have fun!
Raffles and Giveaways

Upcoming Hive Community Events and Meetups
Upcoming Events
Twitter HiveChat hosted by the only and only @nonsowrites - October 6th, at 1200 UTC.
The day of Eclipse - Hard Fork 24 - October 6th, at 1400 UTC.
Meetups
@thesocalhive (virtual) meetup: Tuesday 10/6. Weekly on Tuesday night at 8pm in SoCal Hive discord.
DACH (Virtual) meetup: Friday 10/9. [info]

You made it to the end! Thanks for reading. This is edition #5 of this Hive news digest.
This week's post rewards beneficiaries:
@doze - 5% for gifting an awesome HiveToday logo GIF
@reward.app - 95% to be distributed to voters as liquid Hive/HBD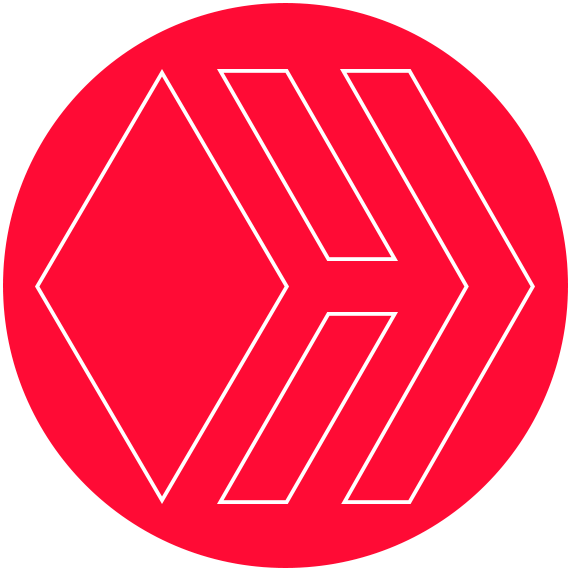 Art by @doze