2 years ago
HiveToday - December 5th, 2020 - Episode 12 - BlockTrades dev roadmap!

Hive is alive and this is Hive Today. HiveToday's audience has grown to 86 subscribers. Thanks for your continued support!

This week in Hive Chain News
HiveFest5 is coming up in just 2 weeks. Hivers will meet up in AltspaceVR on December 18th and registration is free before December 7th. 400 Hivers have already registered! Each weekend leading up to HiveFest there is a "pre pump warm up", and the next one is coming up this Sunday at 8pm UTC. 3,333 Hive is up for grabs in the HiveFest avatar contest. [info*]
GuiltyParties launched a Hive Marketing Persona challenge. It's a call to action for Hivers to participate in marketing efforts by creating fictional profiles for target people. [info]
BlockTrades shared a detailed roadmap, which covers various plans for the BlockTrades development team. This post sparked a great deal of conversation, more than 172 comments discussing development vision and direction. I'll briefly summarize the post here.
HMT's (user-defined tokens) are up in the air, undecided.
HF25 planned governance changes include a 1 year vote expiration for inactive accounts. This would apply to both witness and proposal voting.
HF25: Curation windows to be extended above current 5 minutes to encourage more manual curation. The idea is to give curators more time to vote, and take some power away from voting scripts that vote at the perfect moment to maximize rewards.
non-Hardfork: Other changes are planned to further reduce cost of running Hive API nodes. BlockTrades is also thinking heavily about how to improve Hive's layer 2 ecosystem for dapps. And to dedicate more resources to open-source frontend development.
Lastly, some interesting ideas for a "web of trust" concept where users are assigned granular reputation scores for specific subject matter expertise.

This Week in Hive-Powered Games
Hive is home to a growing number of blockchain games. Many of these games are free to play. All you need is a Hive wallet. Here's a quick summary of the Hive game landscape.
CryptoBrewMaster added a new building, the Water Tower. Players can spend CBM to rent the tower for extracting water. Players in the game require water for beer brewing.. [info]
Exode, the Hive-powered space game, recently held an Evacuation Challenge alpha event. During the event, 450+ evacuation simulations were played by Exode fans. The event served as a great stress and stability test for the game, discovering several bugs. 500 Hive worth of prizes will be handed out to the top 3 event participants. [info]
RisingStar added a new "Christmas Party" seasonal mission and 2 collectible instruments: Jingle Bells, Santa's Big Organ. To play the Christmas mission you need to have an "S6 Wizzy" card, and there are currently only 4 available on the market. [info]
Splinterlands team shared an update on the latest land token presale lottery (round 2), and Uniswap DEC liquidity pool provider rewards (round 2). The Splinterlands store now accepts LEO tokens!.
Tacked onto the post was a brief roadmap for 2021. Following the Android app release on Google Play Store, an iOS equivalent is coming in December 2020 or January 2021. The land raffle and totem cards release is also planned for January. Followed by more exciting features spread through 2021. Guild Wars! [info]

This Week in Hive-Powered dApps, Tribes, & Tokens
Hive powers a growing number of decentralized apps (dApps). Since they all live on the same chain, one Hive account can be used to access every app. Here's a quick summary of the Hive app landscape.
DBuzz released fixes for multiple minor UI issues. [info]
The leaders of the CTP tribe have launched an interesting, new Hive-Engine meta-token called INDEX. The website he-index.io has information on how it works and current status. The idea is INDEX is backed up the top 10 other Hive-Engine tokens. If the market price of those tokens fluctuates, the market price of INDEX follows. INDEX will also purchase miner tokens and follow curation trails related to the 10 H-E tokens in the index. 80% of dividends/rewards will be shared with INDEX token holders, while 10% is set aside for purchasing miners and remaining 10% taken as a management fee. [info]
LeoFinance proudly announced WLEO is restored to CoinGecko and CoinMarketCap. New features have been quietly rolling out as part of LeoFinance.io V2 P2. Curator's Picks page which posts voted on by a user, Actions Queue, WLEO wallet, post scheduling, to name a few. LeoInfra V2 is also on the way. It will enable additional sign-in options (i.e. Sign-in via Twitter account) and allow users to vote, comment, post without having to download and manage Hive wallet keys. [info]
NFTShowroom released some UI Updates. The biggest change is a new referral tracking page. The activity feed, art history, and other pages saw some bug fixes as well. [info]

Hive Community Contests and Initiatives
Hivers love contests. Many communities run weekly or monthly contests to encourage content creation and engagement. A good place to find contests the "contest" tag. Good luck, have fun! I listed just a few below to get you started.
Raffles and Giveaways

Upcoming Hive Events and Meetups
DACH virtual meetup - December 15th, 2020 [info]
HiveFest5 (virtual conference) - December 18th, 2020 @ AltspaceVR [info]

You made it to the end! Thanks for reading. This is edition #12 of this Hive news digest. Your support and feedback is greatly appreciated. Please consider a follow, reblog, comment, or upvote.
Hive Today is published every Saturday. The goal is to provide a curated news digest for the Hive community and to educate outsiders about all the great things happening in the Hive ecosystem.
Also, if there are specific stories or events missing here please leave a comment. Folks who contribute to improving HiveToday's content are added as a beneficiary next week.
This week's author rewards beneficiaries:
@hive.fund - 100% of author rewards donated to the decentralized Hive fund.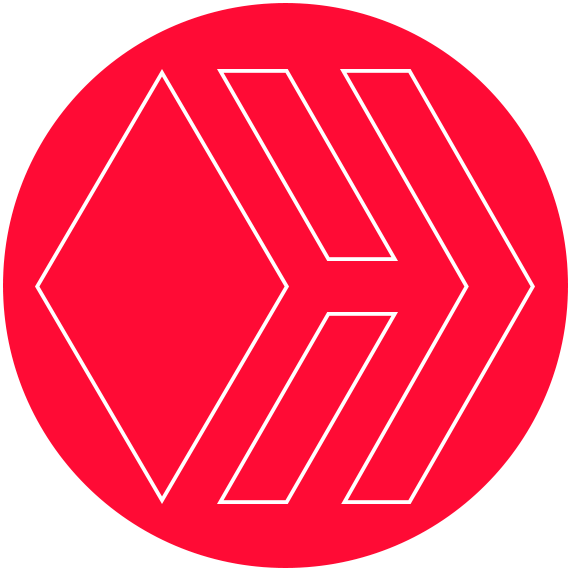 Art by @doze